For your consideration, a few
EXCITING NEW PARK AMENITIES
by Al Radick
October 2017
The following are a few amenities that would truly set the parks of Mira Mesa apart from most others.
A> An elevated large gazebo similar to the one at Old Poway Park. One that is…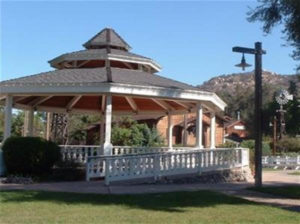 • Large enough to host a performance by the MMHS Band.
• Large enough to host a community dance for adults.
• Large enough for a theatrical performance.
My wife and I once saw a performance in Poway by the San Diego County Fire Dept. Band. It was great. The roof could be covered with solar panels to power lights built into the gazebo ceiling. If you ever saw the 1955 movie PICNIC staring William Holden you'll understand better why I'm suggesting a gazebo like this. Obviously, either Mira Mesa or Hourglass Field Community Park would be the perfect location for a gazebo of this magnitude.
B> A large outdoor chessboard with shaded bleachers for spectator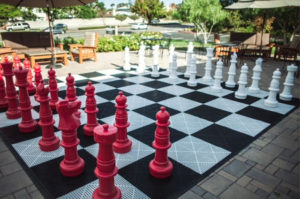 s (chess stadium?) and two large shaded (tennis ref. type) chess player chairs. A board like this could accommodate chess matches with costumed actors or large, 2-4 ft. high, chess pieces or checkers that would be available for use from the Mira Mesa Community Park Gil Johnson Recreation Center Office.
C> A playground for adults with such features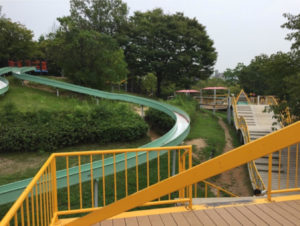 as slides, swings, teeter-totter and any other that are available adult size. The natural topography of both Canyon Hills and Sandburg Parks would make them ideal for an amenity like this. The undeveloped acreage behind Christa McAuliffe Park might work well or perhaps one of the new parks to be built in Carroll Canyon in several years would be well suited for an amenity like this.
D> The existing pétanque court at Camino Ruiz Park is seldom if ever used, perhaps it's time to repurpose the space for another more useful amenity. Lawn bowling, horseshoes, shuffleboard, all come to mind as does a basketball Half-Court with lower baskets for use by younger kids.