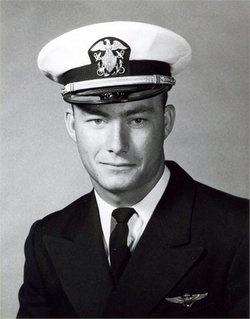 "Hickman Elementary School"
Mr. Hickman was an Ensign in the Navy and flew jets for Fighter Squadron (VF-121). While returning to NAS Miramar from a training mission in 1959, Ensign Hickman's jet experienced engine trouble. Instead of ejecting, he elected to steer his jet away from populated areas including Hawthorne Elementary School in Clairemont. As a result of his heroic action Ensign Hickman may have saved many children's lives, however the jet crashed resulting in his death. Because of his self-sacrifice the school in Mira Mesa was named in his honor.
The above history was taken from Images of America MIRA MESA, by Pam Stevens.